THIS ARTICLE IS OUTDATED AS OF 09/04/2014
Please visit this article for the most recent instructions:
https://coachyouths1.zendesk.com/hc/en-us/articles/201820535-Generating-PDF-downloads-of-your-playbooks
As of 07/30/2014 we have added color printing as an option you can enable for any playbook. Once enabled your downloadable PDFs will be generated with route drawings and player styling in color.
The field background will never be printable, and this is unlikely to change in the future.
Only the 1UP and 2UP print format will have color applied, the 8UP will remain in Black and White.
THIS FEATURE IS EXPERIMENTAL AT THIS POINT
This new feature is 100% opt-in, meaning the default for any playbook is the standard black and white only.
You can enable color printing from the Playbooks Setting pane.
Enabling Color Printing
Step 1: Go to Playbook Settings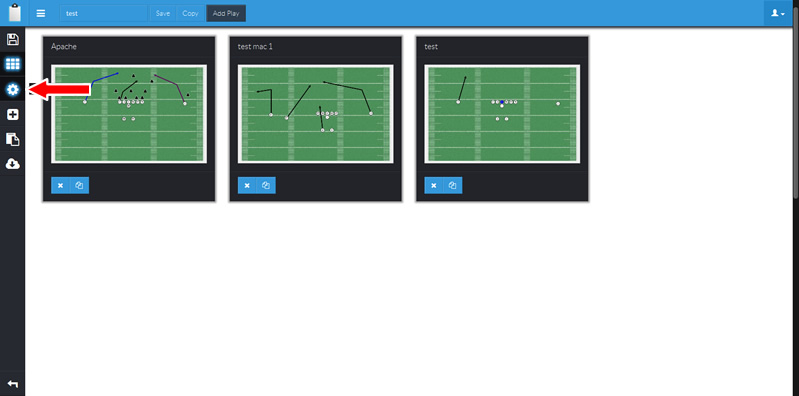 Step 2: Choose Color Printing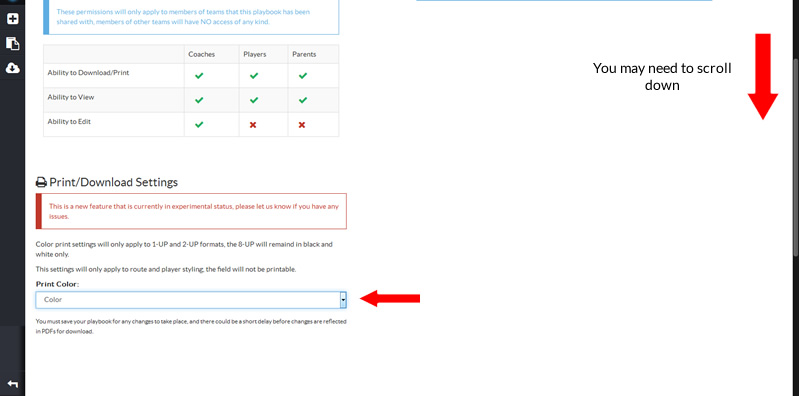 Step 3: Save Playbook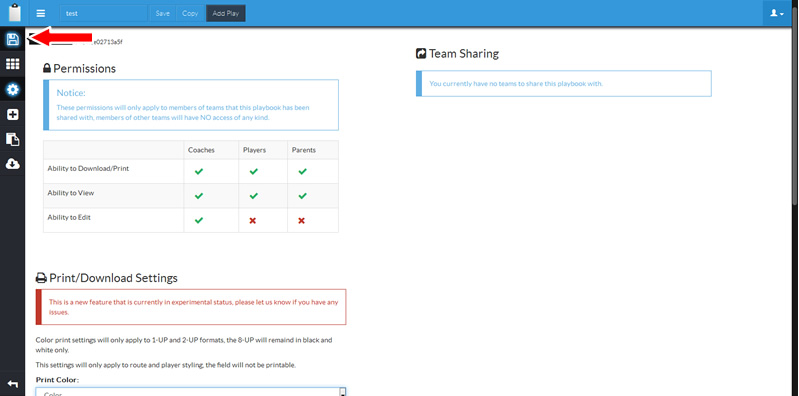 After saving this change it could take a couple of minutes for color PDF generation to be completely enabled, any future changes to your playbook will automatically be generated as color PDFs for download and printing.