Ending your free trial and setting up a payment method is a fairly simple process, however if you should have any questions this article will guide you step-by-step.
Step 1 -  Go to your Account page: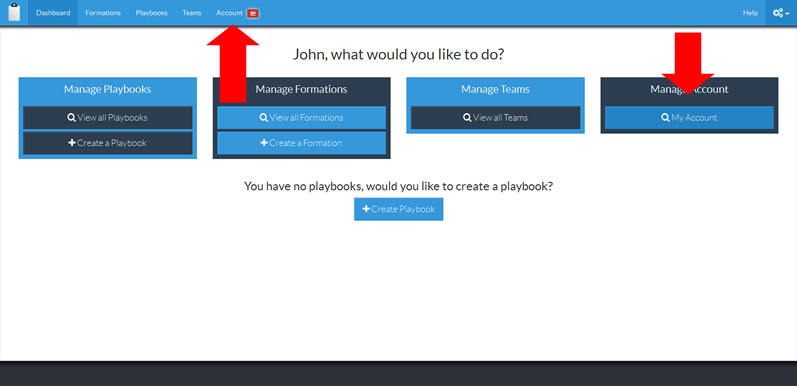 You can use either link as indicated by the arrows above.
Step 2 - Provide your Payment Method and Confirm  the plan you wish to subscribe to.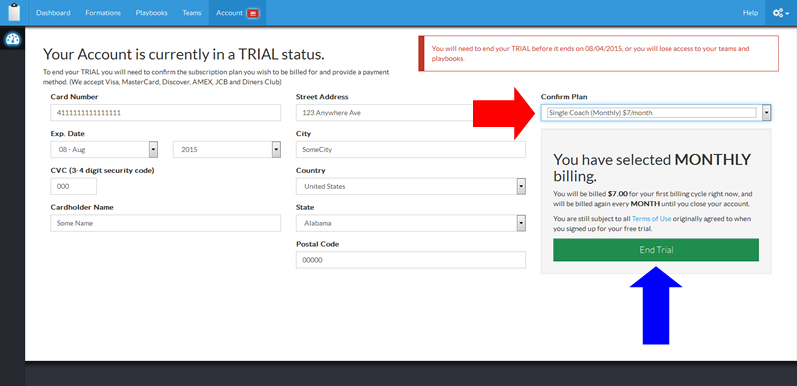 Once you have provided your payment method and confirmed your plan you may click on the "End Trial" button.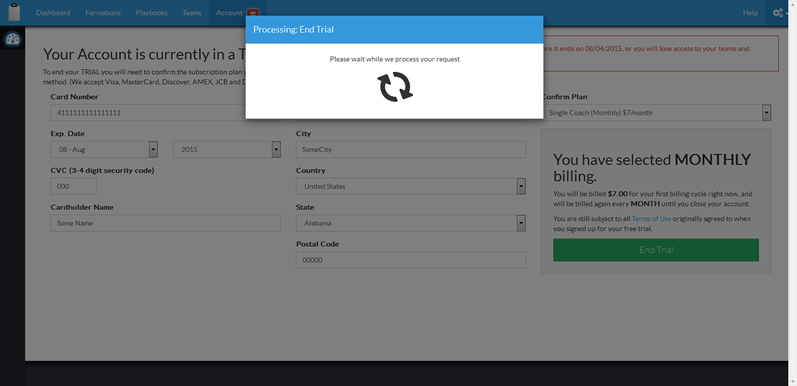 A message dialog will appear will we process your request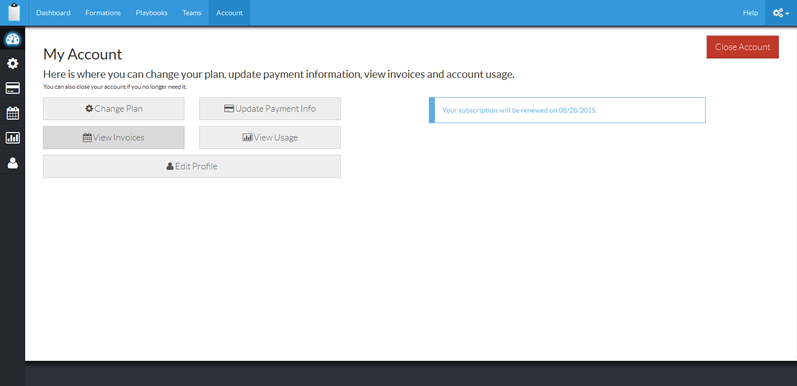 Once complete you will be redirected to your main account page and your trial will have been ended.
There can be a temporary delay from time to time while our application and billing systems sync with each other.