As of 03/05/2015 we have added a new feature that allows you to change a players shape.
Keep in mind that since this is a new feature it is possible that a bug or two could pop up so please let us know if you have any issues so we can correct them.
You can now choose from:
Circle
Triangle
Square
Oval
Changing a player's shape can be done at the formation level as well as at the individual player level.
You can change this setting just like you would any other player setting such as color, route type, etc.
Step 1 - Select a player and then choose the player settings button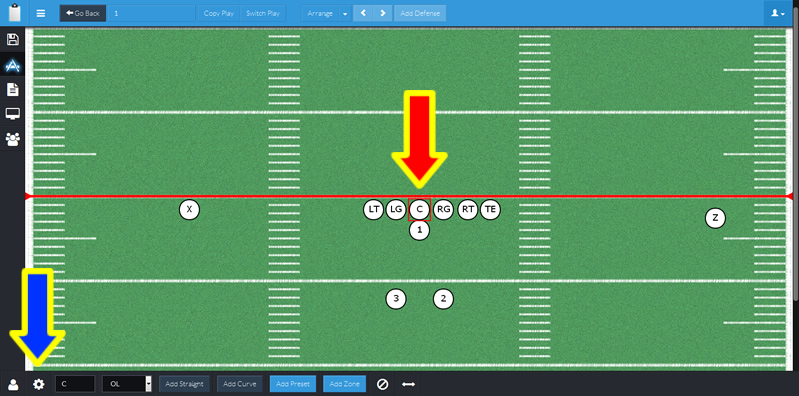 Step 2 - Select the shape of the player from the dropdown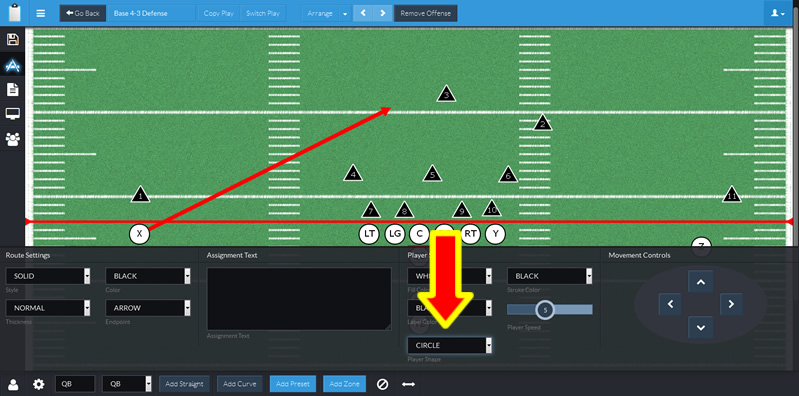 As you can see the player was changed from a circle to a square: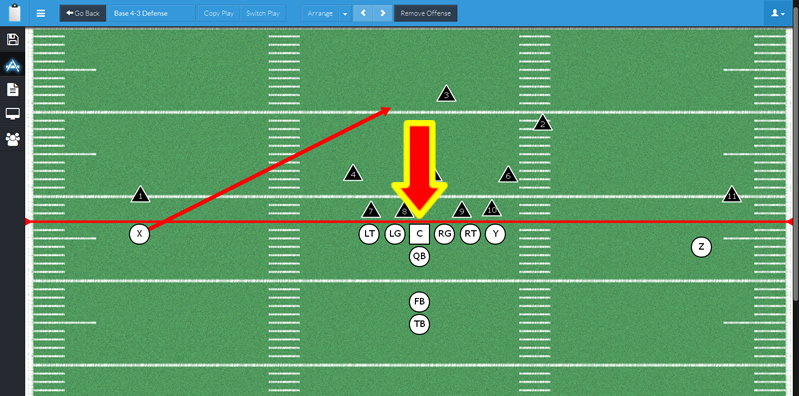 You can also edit multiple player shapes from the player settings tab for your entire play or formation
Step 1 - Click the Edit Players button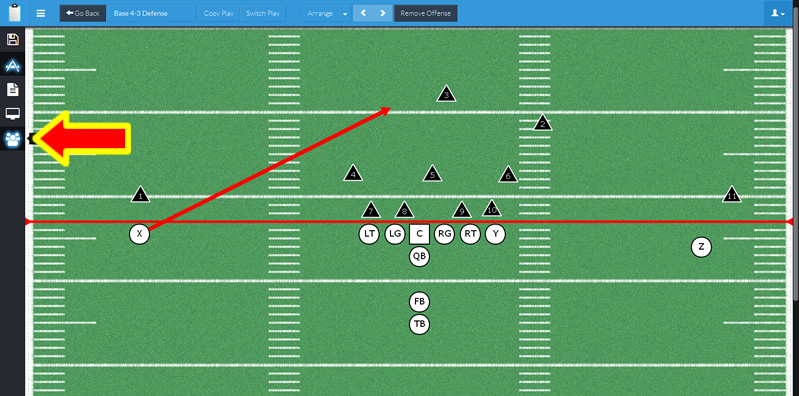 Step 2 - Change the shape of any or all of the players at once.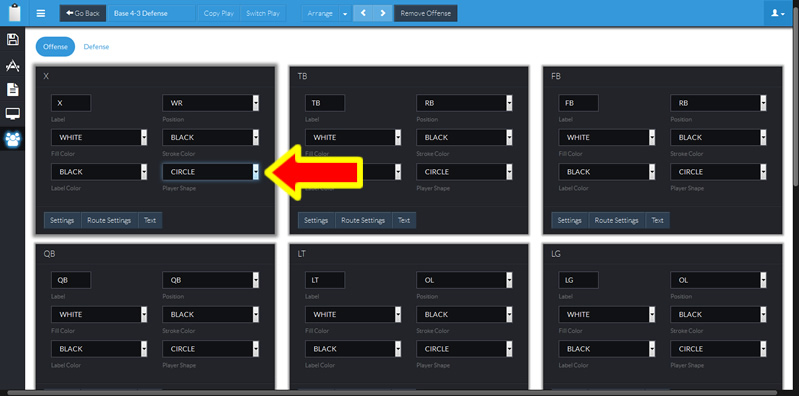 ONCE YOU ARE DONE MAKE SURE YOU SAVE YOUR PLAYBOOK